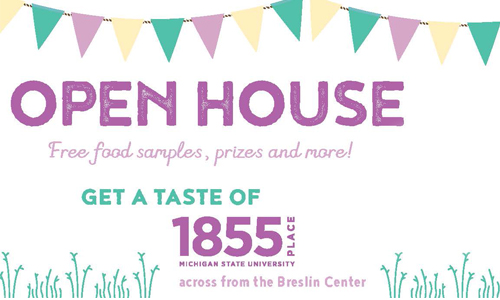 The retail, housing and athletic teams at 1855 Place would like to invite you to their April Open House!
Visit us at 550 S. Harrison Road in East Lansing for free food and beverage samples (while supplies last), prizes and more.
If you haven't ventured across campus to check out 1855 Place, grab some of your colleagues or invite a friend. Our Open House events provide a great opportunity for people to visit an area of MSU's campus they may be unfamiliar with!
Event Venue Name:
1855 Place
Event Venue Address:
550 S. Harrison Road
East Lansing, MI 48823