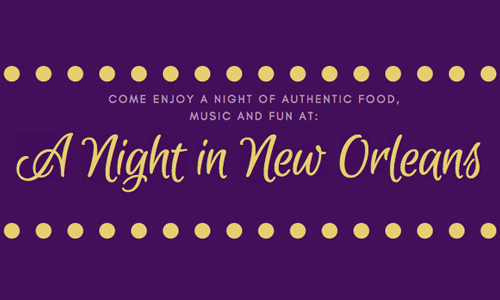 Join Human Nutrition and Foods (HNF) 445 students Riley Compagner, Kelsey Black, Ana Pike, Lauren Cottrell and Jaclyn Barta for a special New Orleans themed dinner on Monday, Nov. 11, 2019, from 5-8 p.m. at Heritage Commons at Landon.
Guests can enjoy shrimp etouffee, a Po Boy bar, alligator bites, beignets, mocktails and more.
We hope to see you at Landon on Nov. 11! Please see a recent website article for more details on the partnership between MSU Culinary Services and the Department of Food Science and Human Nutrition.
Event Venue Name:
Heritage Commons at Landon
Event Venue Address:
632 W. Circle Drive
East Lansing, MI 48825