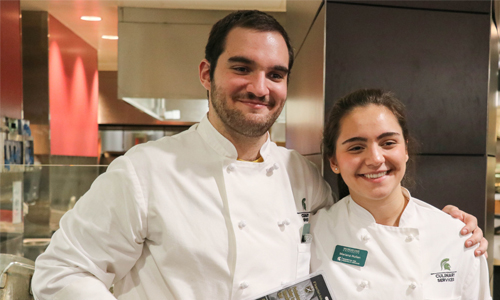 Join us for a student chef competition inspired by the Food Network's "Chopped."
Each neighborhood, Culinary Services retail areas and Kellogg Hotel and Conference Center hold a preliminary competition to determine who will compete at the Student Spartan Chefs event. Teams will be presented with ingredients and given a time limit to prepare, cook and plate their meals. The panel of judges will then score them on presentation, overall flavor and creativity.
MSU students, faculty and staff, and the public are invited to come and cheer on our talented students!
Event Venue Name:
Brody Square (Pangea venue and Demonstration Kitchen)
Event Venue Address:
241 W. Brody Road
East Lansing, MI 48825