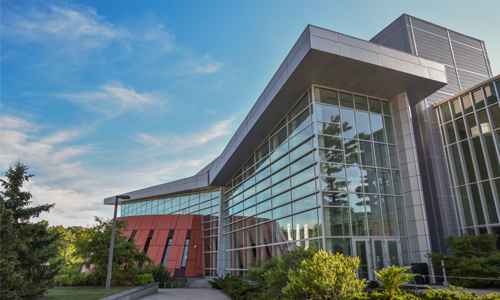 The following update was emailed to on-campus residents on Friday, Jan. 7:
MSU Culinary Services is committed to keeping you up to date on campus dining options. Additional locations will begin to reopen the evening of Sunday, Jan. 9. In addition, our spring semester hours begin Monday, Jan. 10. Please visit the Eat at State website for a complete list of dining hours.
Updates for All Residents
Recently, President Stanley announced that most classes will be conducted virtually for the first three weeks of the semester. During this timeframe, our all-you-care-to-eat locations will offer a takeout option in addition to dine-in service. Takeout will be available at Brody Square, Heritage Commons at Landon, The Edge at Akers, South Pointe at Case, The Gallery at Snyder/Phillips, Thrive at Owen, The Vista at Shaw and MSU Union Food Court beginning Sunday, Jan. 9. Diners will be permitted two entrées, one side and one beverage. If you dine in and then decide to take out food, you will need to return to the entrance host stand to rescan your MSU ID. Please note Starbucks at Wells Hall and The Workshop at STEM will be temporarily closed during this timeframe.
The takeout option from all-you-care-to-eat locations will remain available for the first three weeks of classes. Our team will continue to monitor updates from university administration and keep residents informed of changes to dining hours and services.
Holden and Holmes dining halls will continue to offer grab-and-go items as a Combo-X-Change (CX) and you may use your CX meals at other participating locations. See eatatstate.com/FAQs for additional details.
Updates for West Circle and Shaw Residents
Heritage Commons at Landon and The Vista at Shaw will open for meal service on Sunday, Jan. 9, from 4:30-7 p.m., as all-you-care-to-eat options. Beginning Monday, Jan. 10, the new spring semester hours will be Monday-Friday, 7 a.m.-8 p.m. and Saturday-Sunday, 9 a.m.-7 p.m. As noted above, these two locations will offer both dine-in and takeout options during the remote learning period.
Furthermore, we continue to offer our shuttle service for West Circle and Shaw residents to travel to alternative dining locations. Beginning, Monday, Jan. 10, the two shuttles will operate seven days a week from 5:30-9:45 p.m. One shuttle picks up residents behind Landon Hall near the back dock and drops them off at Brody Hall. The other shuttle picks up residents at East Shaw Hall and drops them off at West Snyder/Phillips. Students may take the shuttle back by returning to the drop-off locations.
Thank you for being patient as we continue to monitor changes and improve staffing levels for our operations. As further information becomes available, we will reach out to residents with any necessary updates.
If you have any questions, please contact us at 517-884-0660 or email info@eatatstate.com.
Event Point of Contact Name:
MSU Culinary Services
Event Point of Contact Email:
info@eatatstate.com