Eat at State supports three dining venues in the MSU Union Food Court. Please note the food court is currently closed for the summer semester.
We will reopen this location closer to the start of the fall semester.
If you have any questions or inquiries, please email foodcourts@rhs.msu.edu.
Location
49 Abbot Road
East Lansing, MI 48824
THE ROOST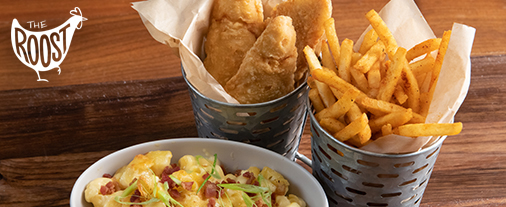 Serving classic chicken tenders, mac and cheese and Roost fries.
STREET TACOS

Serving street-style tacos and nachos as well as chips and dip.
UNBELIEVA-BOWL

Serving a variety salad selections, wraps and fresh seasonal fruit.