Eat at State supports three dining venues in the MSU Union Food Court. The food court is an all-you-care-to-eat location. Students can use their dining plan for entry, let the entrance host know they are using a Combo-X-Change for takeout, or pay $12 for a meal.
If you have any questions or inquiries, please email foodcourts@rhs.msu.edu.
Location
49 Abbot Road
East Lansing, MI 48824
THE ROOST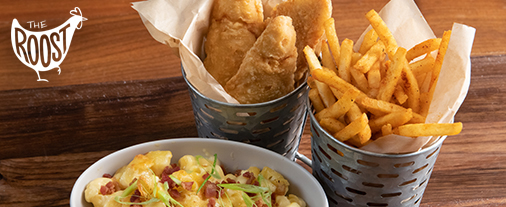 Serving classic chicken tenders, mac and cheese and Roost fries.
STREET TACOS

Serving street-style tacos and nachos as well as chips and dip.
UNBELIEVA-BOWL

Serving a build-your-own salad option and wraps.