Whether you're a student, faculty member, support staff or member of the community, dining on campus at MSU is convenient and affordable!
Student Dining Plans
Learn more about our on- and off-campus dining plans.
Faculty/Staff Dining Plans
Learn more about our faculty/staff dining plans
Public Dining
Members of the public are welcome to dine on campus any time! You can purchase your meal at the host stand in any residential dining hall. We accept debit/credit cards and Spartan Cash. Please note that dining halls are cashless to provide a contactless experience. Going cashless provides a faster, smoother checkout experience; creates more sustainable operations; and frees up time that our team would spend on cash management, allowing them to focus on other important activities, like connecting with customers.
Public pricing is listed below.
Breakfast: $7.75 plus tax
Lunch, Dinner or Late Night: $10.50 plus tax
Children (ages 2-9 years): $5.75 plus tax*
*Children under two years old eat free. To ensure that all guests enjoy their dining experience, adults bringing children under 10 years of age are respectfully asked to closely supervise their young diners.

Frequently Asked Questions

How do I use my dining plan?
Scan your MSU ID card at the host station at any residential dining hall, or at the register when using a Combo-X-Change. We have tap readers that allow you to scan your own ID. Your MSU ID is required to use your plan, bring guests into the dining halls, and to redeem Spartan Cash. If your card is lost or stolen, you should report it immediately. See the MSU ID Office website for information on reporting. You can request a temporary dining pass to utilize until you get a new ID. Simply ask our entrance host at any residential dining hall.
How do I change my dining plan?
If you have an on-campus plan and you'd like to change it, contact the Housing Assignments Office at 517-884-5483 or liveon@msu.edu. Dining plans are non-refundable. After the semester begins, a dining plan cannot be downgraded (e.g., from a Gold to a Silver) due to the Spartan Cash included in two of the plan options. Dining plans can be changed starting in mid-June leading up to the start of fall semester and in between semesters in a student's My Housing account.
If I live off campus, how can I save money while dining on?
Whether you live on campus in a dining plan optional location (e.g., Owen Hall, 1855 Place, University Village) or in an off-campus property, you have an opportunity to save! Purchase an off-campus dining plan to access all-you-care-to-eat locations and use Combo-X-Change. Each meal access saves you $2.75 off the standard door rate at any dining hall on campus. Learn more on our student dining plans page.
Are there options for students needing assistance?
Please see the MSU Student Food Bank website for information about how our campus is helping those who face food insecurity. In addition to details about eligibility and distribution, their website serves as a resource for those who wish to donate and support the efforts of the food bank.
How do I check my dining plan and Spartan Cash balance?
To check your balance, log into the Transact Campus website with your MSU NetID and password. Please note the balance reads like a dollar amount for remaining meal accesses because the same system is used for Spartan Cash (e.g., 10.0 = 10 meals).
What is Combo-X-Change?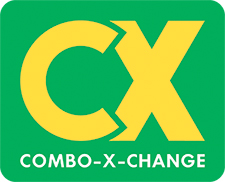 Combo-X-Change is included with on-campus dining plans. In addition, faculty/staff and off-campus dining plan holders can use their meals as a Combo-X-Change. These additional meal swipes provide access to a variety of locations so you can use them to grab a meal on the go at participating locations.
On-campus students currently have six Combo-X-Change redemptions available per week and a maximum of one can be used per day. Locations currently accepting Combo-X-Change include Sparty's mini-markets, Sparty's Market at 1855 Place and Starbucks at 1855 Place. Off-campus dining plan holders and faculty/staff dining plans holders can use Combo-X-Change multiple times per day, seven days a week (one access is deducted for each use).
Combo-X-Change Updates for Fall 2021
In the fall of 2021, on-campus students with a DineOn Silver, Gold or Platinum plan will have 12 Combo-X-Change redemptions available per week. There will be no daily limit, so they will have the opportunity to use them anytime during the week. The quantity of 12 will reset every Sunday. They will not carry over to the following week.
 
We also look forward to increasing Combo-X-Change options for dining plan holders in the fall! On-campus foodservice partners will begin offering combo options, including Panera Bread at Minskoff Pavilion, locations in the International Center food court (FujiSan sushi, Woody's Oasis, Panda Express and Subway), and Biggby coffee at the MSU Union.
 
Other locations offering Combo-X-Change options in fall 2021 include Sparty's mini-markets, Sparty's Market, The Workshop at the STEM Teaching and Learning Facility, Starbucks, MSU Bakers on Service Road, and mobile ordering and grab and go locations.
 
An example of a Combo-X-Change is a grain bowl, yogurt and beverage from Sparty's Market, or a tall handcrafted beverage paired with a bakery item at Starbucks.
 
We are working on an updated video for Combo-X-Change and look forward to sharing it soon!
What is Spartan Cash?
Spartan Cash is a declining balance account available as a free service to MSU students, faculty and staff. Cardholders may access their account by presenting their valid MSU ID at more than 100 participating locations across campus and in the local area. Visit spartancash.msu.edu for more details or call 517-355-2274. Please note that once a Spartan Cash account is opened by selecting the DineOn Platinum or DineOn Gold plan for on-campus students, the funds in the Spartan Cash account are subject to the terms and conditions for a Spartan Cash account. A refund of these funds is not made if you change your dining plan.
What options are available for group dining?
If you are interested in private dining options or if you're holding an event or conference, please contact University Conference Services at 517-353-9300 or conferences@rhs.msu.edu. Please note that you cannot bring outside food or beverages, including cakes/desserts, into our dining locations on campus.
What options are available for university departments?
MSU departments may purchase a meal card for business purposes as outlined in the MSU Manual of Business Procedures. Cards are intended for groups of 30 or less. Meal cards are non-refundable and non-returnable. If you lose/misplace your card, a $10 per card reprint fee will apply. Click here to access the meal card order form. Please save a copy of the form to your computer prior to filling it out.
University department meal tickets are also available. Meal tickets are a convenient means for small or large groups to gain fast and easy entry into a campus dining facility. If you are hosting a small group with more than five members, you can purchase meal tickets. If you are purchasing five meals or less, there is no need to pre-order; you can pay for tickets at the door and charge to your department. Department cards are suggested for frequent visits to the dining halls. Meal tickets are non-refundable and non-returnable. Click here to access the meal ticket order form for fall 2019/spring 2020. Meal ticket holders will not be refunded. Current tickets will be honored through May 1, 2022. Please save a copy of the form to your computer prior to filling it out.