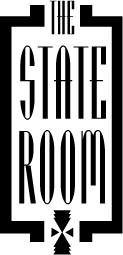 MSU Culinary Services is proud to offer a new dining experience for the campus community. Spartans can now visit the State Room Restaurant inside the Kellogg Hotel & Conference Center to enjoy an all-you-care-to-eat limited lunch buffet.
The self-serve option is offered Tuesday through Friday from 11 a.m.-2 p.m. with a rotating menu of selections, like homestyle entrées, wraps, hearty soups, flavorful salads, desserts, and beverages. This includes vegan, vegetarian and gluten-friendly items. Menus are available online at eatatstate.com.
During lunch only, the restaurant operates like an all-you-care-to-eat dining hall. Guests can use their student or faculty/staff dining plan or pay $12 plus tax for entry (tax does not apply for students). Spartan Cash and debit/credit cards are accepted.
Throughout January, a soft launch of the lunch buffet was conducted. Resident Assistants, Intercultural Aides, Division of Student Life & Engagement team members, and other partners were invited to try the new option. Thank you to those who visited and shared valuable feedback.
Dining plans are accepted during lunch service only. The restaurant offers an à la carte menu for dinner, Tuesday through Saturday from 4-10 p.m. Students may receive 20% off their dinner food items with a valid MSU ID (discount not available on special events or alcohol). Guests 21 years of age and older can also enjoy full bar service during dinner hours, including wine flights and small plate specials offered during the week.
If you have any questions, please email info@eatatstate.com or call the restaurant at 517-432-5049. Additionally, learn more about the self-serve lunch buffet as well as dinner service and upcoming State Room events at kelloggcenter.com/state-room.